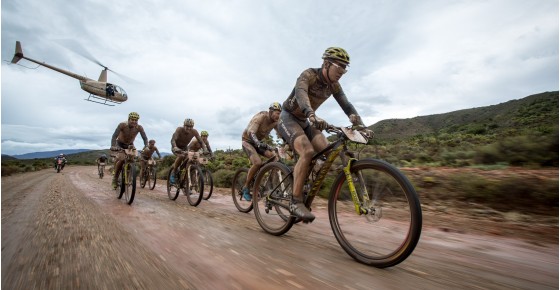 Helicopter Tours
Experience the 2020 Absa Cape Epic from an exclusive "bird's eye view" in a helicopter tour.
Soar over the picturesque Western Cape in South Africa with its beautiful untamed mountains, passes, fields and valleys.
Following the riders this way, allows you to see large portions of the route and what the riders are experiencing, which would not be possible unless you are riding the Epic yourself.
Watch from above as they conquer the daily trials and tribulations on the technical route.