The Absa Cape Epic is proud to have a formal charity engagement program in place to ensure that, in addition to economic and tourism growth realised in the communities/areas visited by the race each year, the event and its partners are also able to leave a lasting legacy and enrich the lives of the people living within them.
Riders are encouraged to make their ride even more meaningful by fundraising among their friends and family for a cause they feel strongly about. Great prizes are up for grabs for the team that raises the most funds!
Registering your fundraising project is quick, secure and fun!
You can fundraise for one of our official charities (see information below) or a charity of your choice, click on the "Fundraise" button and follow the steps to register your project.
If you need step-by-step instructions to help you set up your project you can download the PDF guide here. If you have a question regarding fundraising via the GivenGain platform, please contact them at fundraising@givengain.com.
View the fundraising leaderboard here.
Official Charities
Anna Foundation
The Anna Foundation aims to empower disadvantaged rural children with life skills and core values, building self-worth and self-responsibility. The "3 R's Programme: Reading, Running, Right-ing" is implemented after school hours and incorporates education, sports and life skills programmes (presented through drama). This professionally designed programme is aimed at learners from Grade R – 12. Women and men from the farming communities are trained by the Anna Foundation to implement the daily running of the 3 R's programme. The aim of the Anna Foundation is that each child, man and women involved will develop a positive vision for his or her own future, while also ensuring they make a positive future contribution to South Africa as a whole.
Contact Anna Brom or find out more about Anna Foundation
Cape Leopard Trust
The Cape Leopard Trust was launched in August 2004 as an active predator-conservation working group in the Cape. It uses research as a tool for conservation, finding solutions to human-wildlife conflict and inspiring interest in the environment through interactive and dynamic environmental education programmes. Since its inception, it has become the authority on predator conservation in the Cape, and one of the leading authorities in South Africa. The project has quickly grown to include initiatives in the Cederberg, Namaqualand, Gouritz Corridor and the Boland mountains.
Contact Helen Turnbull or find out more about Cape Leopard Trust.
Cancer Association of South Africa (CANSA)
Who knew that by riding the Absa Cape Epic, you having '#Feel Good Fun' as well as assisting CANSA with vital funds to fight cancer? Our mission is to spread awareness about the dangers and risks surrounding cancer and bringing screening services to those that need it most. CANSA is so excited to be an official partner for this event as it provides a super platform for CANSA to promote the CANSA Active programme. CANSA believes in being active and healthy including staying safe in the sun. We give back to local communities, by providing information, care and support to cancer Survivors (patients), caregivers and loved ones, who might not have been in a position to receive support otherwise. The funds raised through go towards CANSA's service delivery, specifically our care and support programmes which include counselling, support groups, medical equipment hire, wigs, prostheses, stoma products, and accommodation if patients are living far from treatment centres at our CANSA Care Homes. CANSA believes that a balanced lifestyle is key to lowering your cancer risk and raises awareness on how to reduce cancer risk through health campaigns and educates about the importance of knowing the symptoms of cancer, as well as going for regular screening and health checks
#FeelGoodFun #CANSAActive #LowerCancerRisk

Contact Johann Klindt or find out more about Cancer Association of South Africa (CANSA)
IRONMAN Foundation/IRONMAN4theKidz
We at the IRONMAN Foundation, in partnership with IRONMAN4theKidz South Africa race to make a tangible difference in the lives of those in need. To donate directly to IRONMAN Foundation, click here.
For more information about IRONMAN Foundation please contact Sarah Hartmann and for IRONMAN 4 the Kidz Charity South Africa please contact Julia Banach

Laureus - Sport for Good Foundation
Laureus' core concept is simple, brilliant and daunting: to create global awards that recognise the achievements of today's sporting heroes; to bring sportspeople together; united in achievement but divided by sporting code. Once that community is brought together, putting to work their reach and the support and investment of Laureus' Founding Patrons and Partners, it creates a powerful message that can help social projects around the world who use sport as a tool for social change. That message, simply, is Laureus Sport for Good.
Contact Nikki Ferreira or find out more about Laureus Sport for Good Foundation. You can also donate to the BackaBuddy campaign.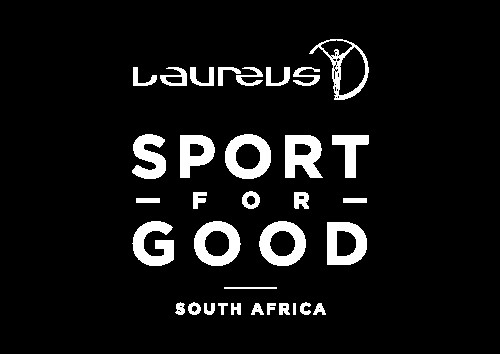 Qhubeka Charity
Qhubeka moves people forward with bicycles. People earn bicycles through our programmes, improving access to schools, clinics and jobs.
Qhubeka is an Nguni word that means "to progress", "to move forward". Bicycles help people move forward. With a bicycle, a person can travel faster and further, and carry more.
Contact Gaylene Campbell or find out more about Qhubeka and click here to donate directly to the foundation.
You might also like