Spitz and Rieder Join Forces
2019-03-01
Germany's Sabine Spitz is one of the most celebrated mountain bikers of all time. Along with her full house of Olympic medals (Gold in 2008, Silver in 2012 and Bronze in 2004) she won the 2003 XCO World Championships and the 2009 XCM World Championships, the only major win missing from her palmarès is the Absa Cape Epic. After three attempts at the Untamed African Mountain Bike Race, it appeared that Spitz would miss the 2019 edition as she struggled to find a suitable partner. Then, in stepped her countrywoman Nadine Rieder.
The pair will compete as Meerendal WIAWIS Rotwild; with Spitz and Rieder's bicycle sponsors joining forces with the famous wine farm which has hosted so many Absa Cape Epic stages. Though Rieder makes her debut in the 2019 race Spitz has experience aplenty racing in South African conditions. In 2016 she made her own Absa Cape Epic debut alongside Yana Belomoina, finishing second. During the next two editions she raced with South African Robyn de Groot, finished third in 2017 and second in 2018. With De Groot taking an injury enforced break from racing in 2019 Spitz was always going to need a new partner – but finding one whose training, aspirations and sponsors aligned proved difficult.
"I'm sure Nadine [Rieder] and I will be competitive," Spitz stated in her characteristically understated manor. "I'm happy to start the Absa Cape Epic together and I think we can complement each other perfectly, especially in such a tough race. It's extremely important to have the right partner, so while it took some time to find the right partner, I'm happy I did."
Spitz has already started her South African racing adventure, collecting a second place at the Herald Continental Cycle Tour MTB and fifth at the Knysna Bull. The results do not tell the full tale of her pre-Absa Cape Epic form however as the German had just landed in South Africa days before the former. While she led the latter after the Prologue and Stage One, before punctures on Stage Two and Three put pay to any hope of securing her maiden victory of the season.
For her part, Rieder is enthusiastic for the race to get underway: "I'm really looking forward to race the Absa Cape Epic for the first time this year and I couldn't ask for a better partner than Sabine. It's a big honour to race with her and I think I can learn a lot. I'm sure it's going to be an unforgettable week with lots of amazing impressions."
Spitz needs no introduction to fans of the Absa Cape Epic, but outside of Europe Rieder is not as well known. That is sure to change though during the race. The 29 year old placed third in the German XCO Championships and the Ischgl Ironbike Stage Race in 2018, along with winning the final round of the highly competitive Internationale MTB Bundesliga series.
As a proud German – and the winner of twenty national titles in cross-country, marathon and cross-country eliminator – Spitz is excited by the prospect of racing with a fellow country woman. In fact, other than the three all-South African teams the Meerendal WIAWIS Rotwild combination is the only pairing of riders from one nation in the UCI women's field. It is not surprising then that Spitz has dubbed them the "German Dream Team."
Latest News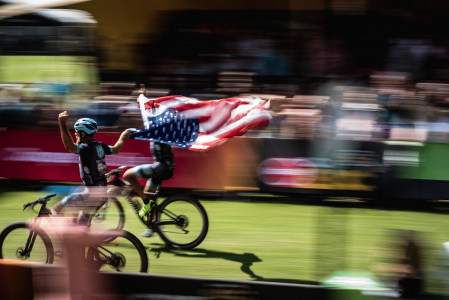 2021 Absa Cape Epic Entries...
2020-05-20
The 55 team entries for the 2021 Absa Cape Epic, which were made available to the public on Tuesday afternoon at 15h00, sold out instantaneously.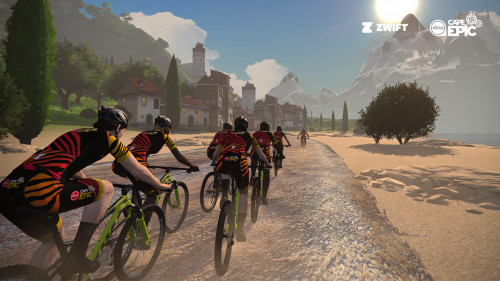 Barney's Army Complete...
2020-04-28
Barney's Army raises R250 000 for communities in Ceres
Absa Cape Epic Helps...
2020-04-02
Ahead of the South African COVID-19 lockdown, the Absa Cape Epic donated 5.5 tonnes of food to needy communities