Plascon Micatex Paints the Absa Cape Epic Route
2019-03-11
Plascon Micatex is as synonymous with toughness as the Absa Cape Epic is. So when Plascon decided to join the event's sponsorship family, their Micatex range was the obvious choice through which to build the association. Their sponsorship extends far beyond the mountain biking realm and includes painting the route and uplifting the communities the race passes through.
"At Plascon we strongly believe in giving back to the community by using the power of our premium products," said Alan Cotton, Head of Sales & Marketing at Plascon. "Socio-economic development is very close to our hearts and we believe we can truly make a difference by donating paint for the transformation of learning environments to the benefit of children in need," he explained. "We were also very moved and delighted to hear that the Absa Cape Epic team is actively involved in uplifting and restoring deserving schools along the race route," Alan continued.
Karen Clements, Race Director for the Absa Cape Epic explains, "We feel it is essential that the Absa Cape Epic leverages its influence to help charities raise funds and we are therefore exceptionally proud to be able to work in conjunction with a tremendous partner, Plascon. The projects they have planned for and already initiated in 2019, and beyond, will have a tangible benefit to the lives of the young people along the Absa Cape Epic route"
Plascon has already completed two inspiring projects within the 2019 Absa Cape Epic route and is excited by the potential for further implementations. "We are proud to have been able to be part of creating an enabling learning environment for the Pebble Hemel en Aarde Education Project, where an inspired environment will lend itself to greater educational engagement and learning confidence," Alan recounted. "This particular building is an early childhood education centre for learners in the area who had no access to this sort of facility."
The hosts for the first two nights of the 2019 Absa Cape Epic, Hermanus High School, have also benefited from Plascon's generosity. "Following a cape fire, Hermanus High School was in desperate need of a new roof. Plascon assisted by providing our premium roof paint, Nuroof Cool, to ensure maximum protection" Alan said with pride.
"There are a number of additional projects in the pipeline where Plascon will be providing much needed paint supplies to schools that are in need of care and upliftment," Alan promised. "We look forward to bringing more news as these exciting new initiatives unfold and as we push harder using our skills and resources to make a difference and change lives!"
Latest News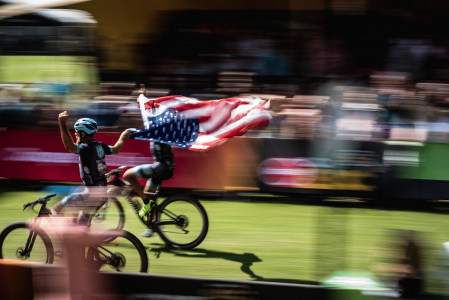 2021 Absa Cape Epic Entries...
2020-05-20
The 55 team entries for the 2021 Absa Cape Epic, which were made available to the public on Tuesday afternoon at 15h00, sold out instantaneously.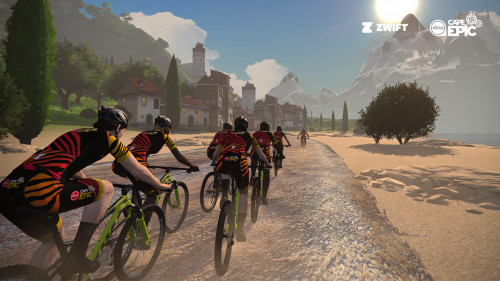 Barney's Army Complete...
2020-04-28
Barney's Army raises R250 000 for communities in Ceres
Absa Cape Epic Helps...
2020-04-02
Ahead of the South African COVID-19 lockdown, the Absa Cape Epic donated 5.5 tonnes of food to needy communities