Absa Conquer As One Winning Moment
2019-04-03
When Soweto riders Calvin Mono and Linda Dhlamini got a last-minute chance to ride the Absa Cape Epic as one of the races' sponsored development teams, they didn't realise how much their lives would change in a week.
Mono and Dhlamini, who live in Meadowlands, arrived at the race with one borrowed bike while Dhlamini, a keen BMX rider, was riding uncleated flat pedals as he wasn't confident riding in proper cycling cleats. 
But the two displayed incredible tenacity, despite their relative lack of preparation, to finish the Grand Finale stage into Val de Vie Estate in just over 6 hours for a total riding time of 52 hours, 10 minutes, 40 seconds over the eight-day, 630km long route.
"It was a bit of a shock the first few days but we soon realised that this race is about the mind," Mono says. "We came here to finish and our minds were strong,"
When the two won the Absa #ConquerAsOne moment after Stage 5 they were in for another surprise. One of the title sponsor Absa's clients decided to buy them both brand new bikes so that they can prepare properly for next year's event. As part of their prize for winning the #ConquerAsOne competition, they have also been given an entry for the Absa Cape Epic in 2020.
Incredibly Dhlamini still finished the race with his uncleated flat pedal shoes despite many riders questioning his decision: "A lot of riders asked me if I was sure I wanted to do this race in these pedals but it was ok. But I will learn how to ride in cleats for next time," Dhlamini said.
The team name - Bhoni4kasi - means 'bikes for the townships' in Sowetan slang and the cycling group had two teams entered in the event. Both finished.
Latest News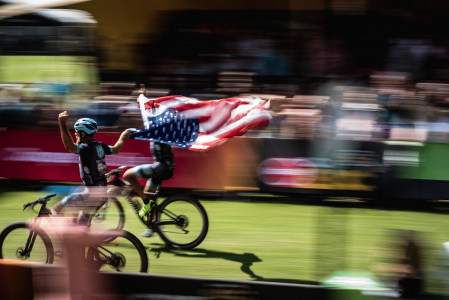 2021 Absa Cape Epic Entries...
2020-05-20
The 55 team entries for the 2021 Absa Cape Epic, which were made available to the public on Tuesday afternoon at 15h00, sold out instantaneously.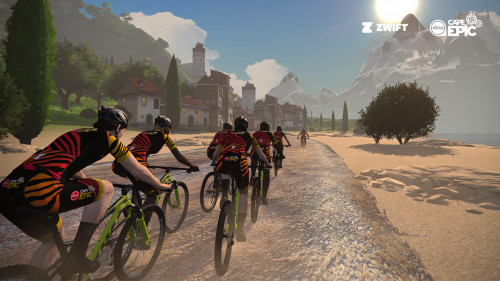 Barney's Army Complete...
2020-04-28
Barney's Army raises R250 000 for communities in Ceres
Absa Cape Epic Helps...
2020-04-02
Ahead of the South African COVID-19 lockdown, the Absa Cape Epic donated 5.5 tonnes of food to needy communities