Absa African Jersey Success Stories Part 1
2019-05-24
Howard Grotts' eleventh hour withdrawal from the 2019 Absa Cape Epic meant that Sam Gaze was called up to partner defending champion Jaroslav Kulhavý. That switch left Alan Hatherly without a partner in the Specialized stable, so they had to call upon the South African, Specialized Bicycles sponsored, NAD Pro MTB team. In Matt Beers, Hatherly found a more than capable partner and the SpecializedFoundationNAD pairing went on to comfortably win the Absa African Men's Jersey.
The pair are, after all, firm friends and frequent training partners. Their understanding of each other's strengths and weaknesses was certainly put to the test over a dramatic eight days. Having started strongly, topping the Prologue time splits before a puncture put pay to any hopes of a stage win, the young South Africans had to scrap to survive the final five stages after Beers crashed at over 40 kilometres per hour on Stage 3. Showing incredible grit and determination, not only did the pair hang on to the red jerseys throughout the race but they also finished fifth overall; the highest finish by an all-African team since Philip Buys and Matthys Beukes achieved the same result in 2015.
"The healing process took a while as the wounds were deep and they didn't have time to heal while racing for eight days and dealing with sweat, etc." Beers recounted when asked about how he was healing up post-Absa Cape Epic. "I still have a lot of swelling, nothing too serious, but it took a while for my body to feel right after the Absa Cape Epic as my hip took a big hit and I had to wait a while to get the muscles firing again through rehab."
Turning his attention to happier thoughts Beers continued: "It [winning the Absa African Men's Jersey], is the greatest achievement of my cycling career so far. So I am extremely proud that we could achieve the goals we set out in the beginning which is not always easy to do, especially with the circumstances of my fall. It was great to come fifth as well, on top of the red jersey and it was a dream to race under the Specialized banner. I will never forget the experience as I don't often get the opportunity to race against the world's best."
Responding to the question which most South African mountain biking fans are eager to get an answer to, Beers added: "It was a great opportunity to race with Alan [Hatherly], hopefully we will get another chance in the future, but that might be difficult. If we do ride together again, we will definitely go for the podium! We can only hope that sponsors will see the potential of our partnership, but there are a lot of factors because we ride for different teams."
"I must admit it's a pretty unreal feeling and I sort of miss the intense racing action from the eight days" Hatherly said in support of Beers' earlier points. "Being a Cape Town local definitely made wearing and winning the Absa African Men's Jersey that extra bit more special and of course with our goal of creating awareness for the Specialized Foundation and getting children on bikes. It was great for us and what we set out to achieve."
Speaking about how their 2019 Absa Cape Epic will influence his approach to future editions of the race Hatherly reflected: "especially after we had such a 'good' Prologue, we had relatively high expectations for the remainder of the race. We had a few curve balls thrown in the mix this year which made it tricky to make up time and see the podium; but I do believe a podium could be possible for us in the years to come. I learnt a lot from my first Absa Cape Epic this year and I feel I'm in a way better position on what to expect for the next one."
Hatherly's focus has already shifted form marathon racing to cross country. The Under 23 World Champion defended his African Continental title in Namibia in April and is now looking ahead to the World Cup season. "I was really happy to have renewed my African Continental title, especially after not feeling so fast a week or two after the Absa Cape Epic" he confessed. "I've managed to get the leg speed back and my preparations for the first World Cups of the season has been great. I think it's going to be quite a big jump racing in the Elite field as well as the race being a lap longer. I'm feeling really positive though especially with a good UCI World Ranking, it puts me in a good position for the XCC (Short Track) which is a good start."
The South African champion put those UCI points and good starting position to use in the opening round of the UCI World Cup in Albstadt last weekend. He raced to twelfth in the 20 minute long short course race, finishing just 15 seconds behind the cyclocross sensation Mathieu Van Der Poel. Things did not proceed as smoothly in Sunday's XCO race unfortunately as Hatherly struggled in the torrential rain. Finishing thirty seventh, he was disappointed by how the race panned out. But with round two taking place this weekend he has the chance rapidly rectify his mistakes. Mountain biking fans can tune in to watch the action from Nové Mesto Na Moravě, in the Czech Republic, from 17:50 South African time on Friday 24 May.
The schedule for the elite events features the short course races taking place on Friday afternoon. While the elite women race at 10:00 on Sunday morning and the elite men start at 13:15 on Sunday, the 26th of May. All the elite races can be watched live on www.redbull.com.
Latest News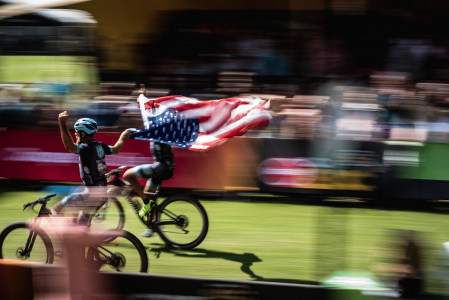 2021 Absa Cape Epic Entries...
2020-05-20
The 55 team entries for the 2021 Absa Cape Epic, which were made available to the public on Tuesday afternoon at 15h00, sold out instantaneously.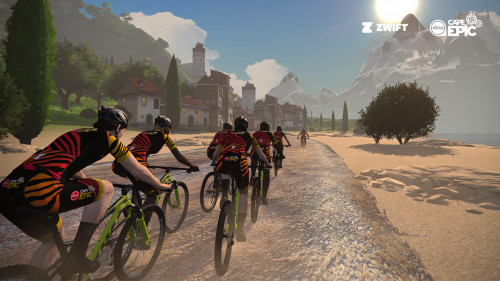 Barney's Army Complete...
2020-04-28
Barney's Army raises R250 000 for communities in Ceres
Absa Cape Epic Helps...
2020-04-02
Ahead of the South African COVID-19 lockdown, the Absa Cape Epic donated 5.5 tonnes of food to needy communities