Sauser To Mentor Botha for Future Success
2020-02-03
Wessel Botha is an unassuming character. One notices him because he tends to tower above crowds, when not on a bike. Though he seldom draws attention to himself, as he is softly spoken and reserved; but on the bike, he has been making waves. Waves felt by the Absa Cape Epic legend, Christoph Sauser, who will take the 21-year-old Botha under his wing to mentor him through the 2020 Absa Cape Epic.
Racing as Ninety One - Songo - Specialized 2, their primary racing goal will be to support the Ninety One - Songo Specialized 1 team of Jaroslav Kulhavý and Howard Grotts, as well as the NAD Pro MTB combination, of Matt Beers and Nico Bell.
Over the last 18 months, Botha has grown in leaps and bounds as a rider. From partnering Beers to victory at Wines2Whales in November 2018, he has developed into a formidable marathon and stage racer. He completed his first Absa Cape Epic, alongside Gawie Combrinck, in 2019 before retaining his Wines2Whales title with Beers. 2020 started well too, with a stellar third position at the Attakwas Extreme, the traditional South African season opener.
Those results and Botha's humble attitude make him the perfect rider to learn from Sauser. "It is a 'learning by doing' mentoring process" the Swiss legend explained. "Stage races are ideal, due to their repetitive nature, allowing you to pick up and learn details very well. I hope Wessel only picks up my good habits and tips though. I am sure Wessel [Botha] already knows a lot about stage racing, but it is always beneficial to see what I am doing and also the other way around. You are never too old to learn new things. He will definitely learn how to race efficiently though. I'm 43 years of age and no longer a pro, so I'll have to expend my energy wisely. Luckily, I have a great commute to my coffee roastery, and I've been running a lot this winter too."
Long-time mountain biking fans know to take Sauser's hints of undertraining with a pinch of salt. Simon Andreassen discovered in 2019 that the old warhorse has plenty of fight left in him, and Botha will not have an easy ride. At least this year he is prepared for the challenge. "Last year was a last-minute call-up and a total surprise, as I wasn't planning on racing the Absa Cape Epic" the NAD Pro MTB rider recalled.
"Knowing months in advance is definitely the better way of doing it! I have had time to do specific training and to take part in races that are the perfect build-up to the Absa Cape Epic" Botha continued. "Racing with Christoph [Sauser] is an opportunity that I could not say no to. He is one of the most experienced marathon racers of all time and I hope to learn a lot from him and have some fun at the same time!"
Having fun, learning and growing – even for the team's senior partner – are thus key outcomes for the combination. Sauser is clearly intoxicated by the Absa Cape Epic and relishes his annual March appointment with the trails of the Western Cape. "Thanks to the Absa Cape Epic I founded songo.info, with two friends in 2008; plus, it gave me so many incredible goosebumps and feelings, both good or bad" he acknowledged. "Now it is not about the result anymore. It has become far more about meeting old friends again, being part of a team, and of course, inspiring kids while helping to support and raising awareness for songo.info."
Latest News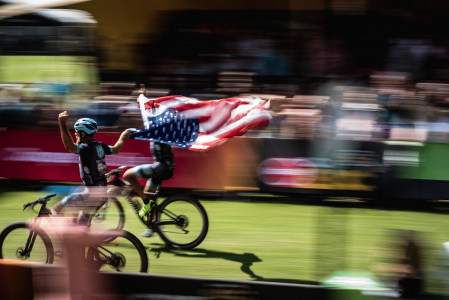 2021 Absa Cape Epic Entries...
2020-05-20
The 55 team entries for the 2021 Absa Cape Epic, which were made available to the public on Tuesday afternoon at 15h00, sold out instantaneously.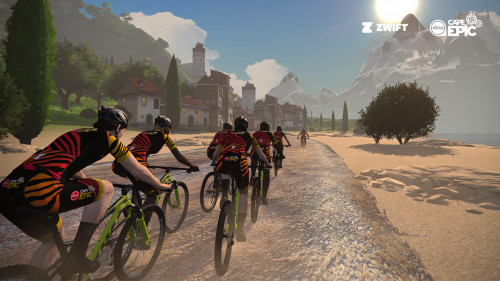 Barney's Army Complete...
2020-04-28
Barney's Army raises R250 000 for communities in Ceres
Absa Cape Epic Helps...
2020-04-02
Ahead of the South African COVID-19 lockdown, the Absa Cape Epic donated 5.5 tonnes of food to needy communities