Absa Cape Epic and Shimano shift into another gear
2020-03-04
In the world of bicycle components, Shimano is one of the most recognisable names within the industry. Today, the Absa Cape Epic announces that Shimano will step up its support of the event.
Shimano originated in 1921 when Shozaburo Shimano established the Shimano Iron Works in Higashi Minato, Japan. It was on this very site that the first bicycle freewheel was produced – the component that, at the time, entailed the highest level of cycling production technology.
By 2004, the year the Absa Cape Epic was founded by Kevin Vermaak, Shimano had already taken their revolutionary cycling components off-road by introducing multiple renditions of its famed DEORE XT groupset and introducing its range-topping XTR groupset; components that are now commonly seen on the world's finest bikes, piloted by the world's best riders.
Now, 17 years after Cape Epic was founded, Shimano and the Absa Cape Epic's relationship shifts into another gear. All riders will benefit from Shimano's presence at The Race That Measures All. The main benefit being the peace of mind that their components can receive the highest level of support after doing battle with the Untamed African terrain that all teams will need to overcome if they are to make it from the start line at the University of Cape Town to the Grand Finale finish line at Val de Vie Estate.
"The Absa Cape Epic takes riders through trails deep within the African hinterland; trails that are known to be gruelling on both man and machine. Shimano's presence at the Absa Cape Epic will provide peace of mind to riders as they can rest easy knowing that the brand's representatives are close at hand at the race villages" said Absa Cape Epic Managing Director, Michael Flinn
Shimano's Myron Walraven, Sports Marketing Team Leader: "The Absa Cape Epic event is one of the toughest multi-day stage races on the UCI calendar and I'm very proud to be furthering our relationship. This event continues our 37-year history of support for professional mountain bikers and aspiring amateurs, which has shaped our desire and ability to create outstanding mountain biking products and apparel. Our partnership with the Absa Cape Epic will bring us into closer contact with riders looking to push themselves to their limits and it means that riders of any ability level can get the assistance they need to continue their race."
Latest News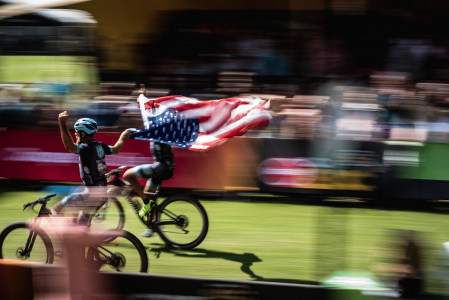 2021 Absa Cape Epic Entries...
2020-05-20
The 55 team entries for the 2021 Absa Cape Epic, which were made available to the public on Tuesday afternoon at 15h00, sold out instantaneously.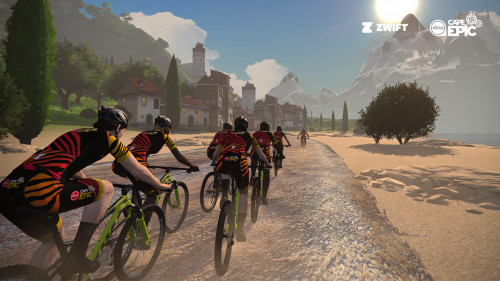 Barney's Army Complete...
2020-04-28
Barney's Army raises R250 000 for communities in Ceres
Absa Cape Epic Helps...
2020-04-02
Ahead of the South African COVID-19 lockdown, the Absa Cape Epic donated 5.5 tonnes of food to needy communities