Live Rider Tracking in 2014
2014-02-07
Cutting Edge Technology Changes the Way the Absa Cape Epic is Experienced by Riders and Supporters
For the first time the 2014 Absa Cape Epic will have live tracking and monitoring of the 600 rider teams over the entire 8-day stage race. In a first-of-its-kind initiative, Tracker Business, leading fleet management and vehicle recovery solutions company, will deploy specially-developed lightweight tracking devices that deliver live rider information, such as speed and location. Tracker will also provide emergency and logistics vehicle tracking and intelligence for the duration of the race.

Organisers of the Absa Cape Epic will work closely with Tracker, emergency medical services (EMS) and support teams to further enhance the safety of the riders and increase the interactivity between family and friends following the progress of rider teams.

Bronwynn Tippett, Chief Marketing Officer at Tracker says, "We are extremely proud to be a part of an event that is truly world class. Showcasing our proprietary rider tracker solution in an event as well respected and challenging as this, is very exciting. Our partnership with The Absa Cape Epic offers the event organisers the ability to track logistics efforts, control situations more accurately and to maximise successful outcomes."
The world's premier mountain bike event is now in it's 11th year and continues to deliver an outstanding overall rider experience. Jon Adams, Senior Commercial Officer of the Absa Cape Epic, says "We are thrilled to have Tracker on board, bringing a level of event monitoring that takes our quest for perfection with rider safety and enjoyment to the next level.
A mere 79 gram tracker unit
Weighing in at only 79 grams, the device is purpose-built to be lightweight and small, but not compromise on performance and fits neatly in the back pouch of one member of each team's jersey. Among the many features is an SOS assist button that, when activated, results in an emergency response team dispatch to the exact location of the rider in need.
Another unique feature - inspired by Tracker Business's vehicle tracking service – is triggered notifications at specific geo-fenced areas on the route, to let race organisers know when riders pass a specific point.
The public will also be able to log in to a web application to view the current location of any rider anywhere along the route.
Support vehicles and logistics
Not only will the riders be monitored, approximately 200 EMS and logistics support vehicles will be live-tracked, offering race organisers a live view of the vehicles relative to the race route with real-time assist notification using a customised mapping interface.
Ride Free
The relationship with the Absa Cape Epic further endorses Tracker's broader safe cycling initiative - Ride Free - which focuses on providing safer cycling alternatives. Tracker's Ride Free initiative kicked off with sponsorship and upgrading of two leading MTB parks; the well-known Ride Free Bike Park at Avianto (Muldersdrift) and the Ride Free Bike Park at Modderfontein Nature Park.
Bronwynn Tippett adds, "
Our involvement in the Absa Cape Epic adds tremendous weight behind our drive to make cycling safer, whether it is in our bike parks or creating a safer event experience and echoes our desire to give riders of all kinds the freedom to ride…
"
All 600 rider teams will be tracked live by Tracker Business and the Absa Cape Epic

Follow the Absa Cape Epic at
www.cape-epic.com
, Twitter (
@absacapeepic
), Facebook (
capeepic
) and YouTube (
absacapeepic
).
Latest News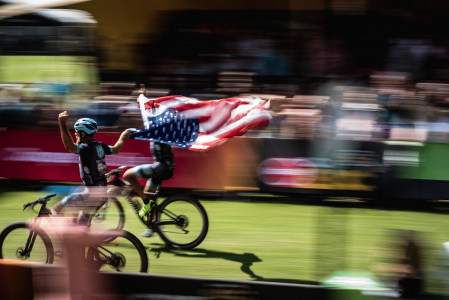 2021 Absa Cape Epic Entries...
2020-05-20
The 55 team entries for the 2021 Absa Cape Epic, which were made available to the public on Tuesday afternoon at 15h00, sold out instantaneously.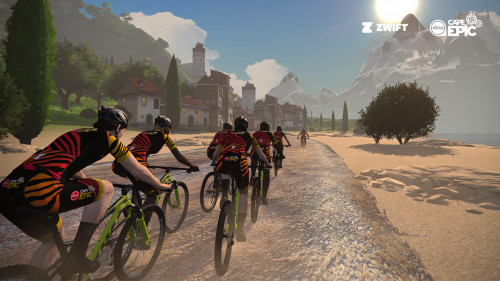 Barney's Army Complete...
2020-04-28
Barney's Army raises R250 000 for communities in Ceres
Absa Cape Epic Helps...
2020-04-02
Ahead of the South African COVID-19 lockdown, the Absa Cape Epic donated 5.5 tonnes of food to needy communities