Absa Cape Epic gets a new boss
2015-08-18
One of South Africa's most accomplished and experienced sports professionals, Lynn Naudé, has been appointed Chief Executive Officer of the Absa Cape Epic.
Naudé has extensive experience with world class sporting events, ranging from managing heavyweight sponsorship portfolios to working on rugby and cricket world cups, the Wimbledon tennis tournament and the Fifa World Cup.
"For some time now I have been wanting to get somebody of the appropriate talent and expertise on board in this role to work hand-in-hand with myself and to help ensure that the Absa Cape Epic continues its growth curve," said race founder Kevin Vermaak. "We've found the perfect person in Lynn and are delighted to have such an accomplished individual coming on board. Her experience across the commercial, operational and marketing areas of the industry will help take the event into a new dimension."
"We are in an expansion phase at the moment, including launching new events, and I see Lynn as being vital to maintaining the Absa Cape Epic's momentum in tandem with myself," explained Vermaak.
"I will remain as owner of the Absa Cape Epic and Grandstand Management, the existing umbrella body of the business and under which any new events will fall. Lynn will assume executive control of both Grandstand Management and the Absa Cape Epic."
Grandstand Management employs 25 full-time staff (which grows to over 900 when crew and volunteers join for the Absa Cape Epic itself) and has offices in Bree St, Cape Town. The full-time staff's year round responsibilities range from logistics to sponsor sales and servicing, route and rider management, marketing and communication and general operations.
Naudé served as General Manager, Sponsorship and Events for the Barclays Africa Group from 2010 to 2013. In that role she managed one of South Africa's largest and most diverse portfolios, which included the team sponsorships of the Springboks and Bafana Bafana, the Absa Premiership, the Absa Currie Cup and the Absa Cape Epic.
After graduating with a BA Law at the University of Stellenbosch, she worked on the 1999 Rugby World Cup, Wimbledon and Major League Baseball with IMG in London and then for the International Cricket Council's commercial management team including the 2003 World Cup and for the LOC at the 2007 World Cup. She was also a senior executive for Maru Sport and for Visa's Global Sponsorship Team, where she helped deliver some of world sport's most recognised events.
Since 2013 she has worked as an independent consultant with Barclays Africa, AFGRI, a sponsor of the Blue Bulls Rugby Union, the Absa Cape Epic and Cricket South Africa.
Naudé, who joined the company at the beginning of April, said she was a "long-standing admirer of the Absa Cape Epic and was excited at the opportunity of a being part of a world class event and leading an experienced team".
"I am busy getting to grips with the organisation at the moment but we have a great team which can build on the amazing work that has been done in the past 12 years," said Naudé.
She added that the Absa Cape Epic had become a "benchmark for organisational efficiency and our challenge is to continue to innovate and grow the event together with our partners and stakeholders".
Latest News
2020 Swiss Epic attracts...
2020-07-28
Many Absa Cape Epic stars will challenge for the Swiss Epic title in 2020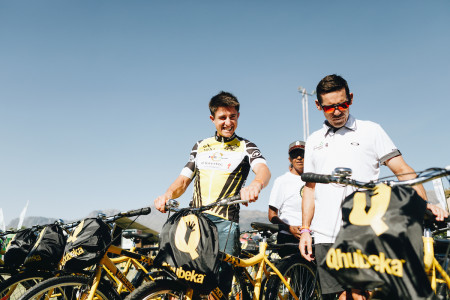 Race for Good
2020-06-09
Limited number of 2021 Absa Cape Epic charity entries available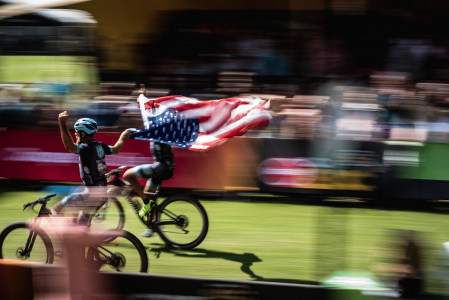 2021 Absa Cape Epic Entries...
2020-05-20
The 55 team entries for the 2021 Absa Cape Epic, which were made available to the public on Tuesday afternoon at 15h00, sold out instantaneously.
Related News
Lüthi on life without...
2017-02-07
Team Spur's three-time winner finds 'world-class' new partner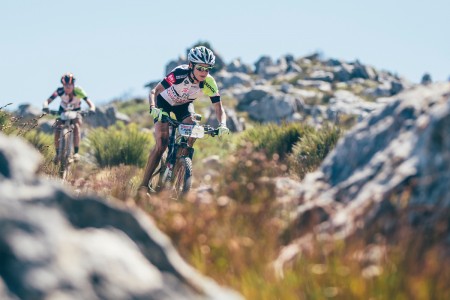 'Home Prologue' for the...
2017-01-30
Meerendal CBC's European stars ready for Absa Cape Epic
Hansgrohe signs on as...
2016-12-13
Bathroom products frontrunner grows its relationship to sponsor Women's category