Italian duo back with serious intent
2017-01-18
Last year Italians Damiano Ferraro and Samuele Porro arrived at the Absa Cape Epic as dark horses. They had competed with distinction on the world marathon circuit, but how would they manage the rigours of eight days of racing?
Very well, as it turned out. The amiable Italian pairing won a stage and swept to third place overall on their first attempt at the Untamed African MTB Race.
In 2017 their opponents will be alert to the challenge, but Team Trek Selle San Marco is gearing up for a serious assault. The pair has been encouraged by the 2017 route, which they believe will play to their strengths as climbers.
"We have studied the new stages and I believe that they suit us and the way we race," said Porro. "Above all they are perfect for our qualities as climbers."
Ferraro added: "For marathon and long distances specialists, more kilometres will not be a problem. Indeed, it can be an advantage and the added climbing will be in our favour because we are familiar with long climbs."
"We will be at the start with even more experience but we will be also aware that the level of the competition will be higher," said Ferraro. "It would be nice to win a stage again and try to take the best place possible on the overall ranking."
The pair is well into a highly structured and intense training programme for the Absa Cape Epic: "Until now I have been able to train very well, helped by an unusually hot and rainless winter here in Italy. Now we're ready to go to Calpe in Spain (for a training camp). Then we will train in South Africa for a couple of weeks before the race … I think it is really important to train in South Africa to be competitive at 100%."
They have both become fans of the Absa Cape Epic.
"The Cape Epic is what you call 'the race par excellence'," said Ferraro. "It has amazing stages and routes. Everything is perfect."
"It's just amazing! I took part last year having heard it was a really important and well-organised event in one of the best places in the world for mountain biking," added Porro. "I must say that it was even better than I expected. It's difficult to find a similar standard in mountain bike races all over the world."
Importantly, they have a strong back up team this year. Their countryman Fabian Rabensteiner and formidable Russian champion Alexey Medvedev, who notched up some impressive results in 2016, will be their support and on hand to help if required.
The other top contenders will know to keep an eye on Ferraro and Porro this year, but the Italians will expect to spring a surprise or two.
Latest News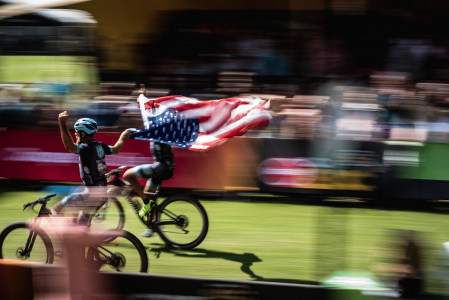 2021 Absa Cape Epic Entries...
2020-05-20
The 55 team entries for the 2021 Absa Cape Epic, which were made available to the public on Tuesday afternoon at 15h00, sold out instantaneously.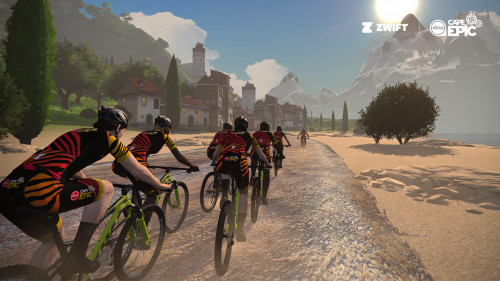 Barney's Army Complete...
2020-04-28
Barney's Army raises R250 000 for communities in Ceres
Absa Cape Epic Helps...
2020-04-02
Ahead of the South African COVID-19 lockdown, the Absa Cape Epic donated 5.5 tonnes of food to needy communities
Related News
Elite races to be held week...
2017-01-27
UCI Mountain Bike World Cup presented by Shimano comes to the Western Cape in 2018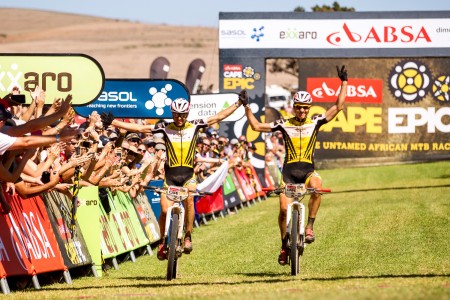 Sauser: why I came out of...
2017-01-18
Swiss champ back with Kulhavy in bid for win number six
Jenny Rissveds takes on the...
2017-01-04
Reigning Olympic gold medallist to ride in Virgin Active Mixed category