Around the World Party
The Absa Cape Epic attracts participants from over 50 countries around the world, and to celebrate this Tsogo Sun is hosting the "Around the World" party on Friday before the start of the race. Tsogo Sun is our official accommodation partner and will be dazzling you with an incredible setting and an international culinary experience.
In order to welcome all the international participants and to celebrate each country's individuality, we ask all attendees to dress up in traditional clothes or colours representing their country. There will be a prize for the best dressed person or team and spot prizes throughout the party.
The evening will give our international riders a chance to proudly share with one another where they come from, while enjoying the company of fellow riders and volunteers from South Africa and around the world. This exciting event is going to be a sensation of flavours, colours and culture.
Date: 19 March 2021
Time: 18:00 for 18:30
Venue: Southern Sun The Cullinan
Dress code: Dress to represent your country
*Please note this event is included in the 2-night, 3-night or 4-night pre-accommodation packages only.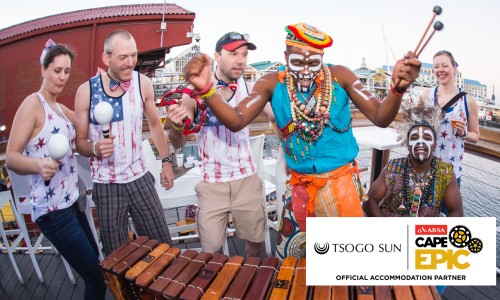 You might also like