2021 Overall Results - Grand Masters
243-1

Frank Utzeri
Individual Finisher
40:26.54,8 (15.11km/h)
243-2

Ralf Ledda
Out of race
2021 Stage Results - Grand Masters
Prologue

14. Cat, 147. GC
01:07.45,6

+13.41,7
Stage 1

23. Cat, 193. GC
06:08.36,6

+1:35.43,6
Stage 2

19. Cat, 174. GC
06:19.18,1

+1:42.04,0
Stage 3

15. Cat, 168. GC
06:09.23,8

+1:47.19,5
Stage 4

28. Cat, 198. GC
04:28.50,0

+1:14.36,0
Frank and Ralf have not completed the Absa Cape Epic together. Frank and Ralf have completed none of the one Absa Cape Epics they entered together.
They have achieved the following results together:
2021

Team Bruddler (Grand Masters), Did not finish race
243-1

Frank Utzeri
Germany
Epics Completed:
1
Age:
52
Absa Cape Epic History:
2021

- Individual Finisher (Grand Masters) Time: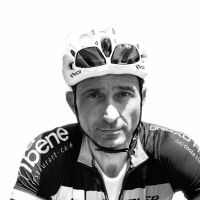 243-2

Ralf Ledda
Germany
Epics Completed:
none
Nickname:
Rufus
Age:
54
Profession:
MBA
I entered the Absa Cape Epic...

A very good friend told me to join him - hope we will be good friends still after the race ;)
Best Results:

30 years of riding for fun and competing on several MTB marathons all over Europe
Absa Cape Epic History:
2021

- Did not finish (Grand Masters)