2021 Overall Results - Masters
Time

41:04.17,0
Distance

611km
Avg. Speed

14.88km/h
Climbing

14900m
2021 Stage Results - Masters
Prologue

50. Cat, 197. GC
01:15.21,1

+26.03,8
Stage 1

54. Cat, 207. GC
06:17.35,8

+2:07.19,8
Stage 2

50. Cat, 207. GC
06:37.31,5

+2:04.46,9
Stage 3

50. Cat, 191. GC
06:26.17,2

+2:07.34,2
Stage 4

47. Cat, 186. GC
04:25.33,9

+1:16.47,0
Stage 5

36. Cat, 149. GC
06:26.18,8

+1:47.51,5
Stage 6

31. Cat, 134. GC
05:18.00,8

+1:16.05,2
Stage 7

30. Cat, 133. GC
04:17.37,5

+54.24,9
Willem and Jan Lawrence have completed the Absa Cape Epic they entered together.
They have achieved the following results together:
2021

Team MetalTech - Hired Guns (Masters), Cat Pos: 40., GC Pos: 161., Time: 41:04.17,0
213-1

Willem Mouton
South Africa
Epics Completed:
1
Age:
40
Best Results:

A sub 7.30 Attakwas in 2017 was a big highlight. I aimed for sub 8, but made a sub 7.30. From an enjoyment factor, my 2 W2W 2015 and 2016 was great. Got to cycle two days with world champion Nino S as he was coasting a bit with his partner.
Absa Cape Epic History:
2021 - Finisher (Masters)
Cat Pos: 40. GC Pos: 161. Time: 41:04.17,02019 - Did not finish (Men) 2018

- Did not finish (Men)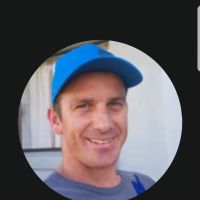 213-2

Jan Lawrence Goosen
South Africa
Epics Completed:
3
Age:
42
Best Results:

2018 Cape Epic
Absa Cape Epic History:
2021 - Finisher (Masters)
Cat Pos: 40. GC Pos: 161. Time: 41:04.17,02019 - Finisher (Masters)
Cat Pos: 149. GC Pos: 457. Time: 47:25.06,12018 - Finisher (Masters)
Cat Pos: 154. GC Pos: 479. Time: 45:40.21,7