2022 Overall Results - Men
30-1

Hendrik Kruger
Individual Finisher
32:46.42,5 (20.78km/h)
30-2

Matthew Keyser
Out of race
2022 Stage Results - Men
Prologue

23. Cat, 23. GC
01:05.00,3

+6.53,6
Stage 1

33. Cat, 37. GC
04:50.14,4

+51.50,7
Hendrik and Matthew have not completed the Absa Cape Epic together. Hendrik and Matthew have completed none of the one Absa Cape Epics they entered together.
They have achieved the following results together:
2022

Team Valley Electrical Titan Racing (Men), Did not finish race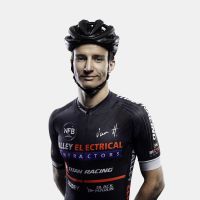 30-1

Hendrik Kruger
South Africa
Epics Completed:
5
I entered the Absa Cape Epic...

Finish in the top 5.
Best Results:
2nd Tankwa Trek 2017
3rd Wines2Whales 2015
2nd Wines2Whales 2016
Absa Cape Epic History:
2022 - Individual Finisher (Men) Time: 2021 - Finisher (Men)
Cat Pos: 29. GC Pos: 39. Time: 31:59.24,72019 - Finisher (Men)
Cat Pos: 18. GC Pos: 18. Time: 28:06.48,62018 - Finisher (Men)
Cat Pos: 13. GC Pos: 13. Time: 27:02.33,52017 - Finisher (Men)
Cat Pos: 23. GC Pos: 26. Time: 29:49.03,92016

- Did not finish (Men)
30-2

Matthew Keyser
South Africa
Epics Completed:
2
Absa Cape Epic History:
2022 - Did not finish (Men) 2021 - Finisher (Men)
Cat Pos: 16. GC Pos: 16. Time: 28:54.54,42019 - Finisher (Men)
Cat Pos: 29. GC Pos: 31. Time: 30:05.06,4