Simeon and Patric have completed the Absa Cape Epic they entered together. 2022 will be the second Absa Cape Epic they ride together.
They have achieved the following results together:
2022

Team Upgreat - Fehr-Velos (Men), Riding
2018

Team UPGREAT LEHVOSS (Men), Cat Pos: 33., GC Pos: 38., Time: 29:35.50,4
Simeon Niederer
Switzerland
Epics Completed:
3
I entered the Absa Cape Epic...

Awesome race
Best Results:

19th overall at the Absa Cape Epic
Absa Cape Epic History:
2018 - Finisher (Men)
Cat Pos: 33. GC Pos: 38. Time: 29:35.50,42015 - Finisher (Men)
Cat Pos: 24. GC Pos: 28. Time: 36:27.06,42014 - Finisher (Men)
Cat Pos: 16. GC Pos: 19. Time: 34:22.29,1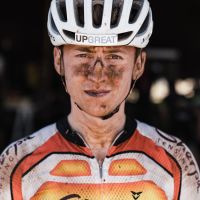 Patric Tinner
Switzerland
Epics Completed:
2
Absa Cape Epic History:
2018 - Finisher (Men)
Cat Pos: 33. GC Pos: 38. Time: 29:35.50,42016 - Finisher (Men)
Cat Pos: 29. GC Pos: 34. Time: 32:48.32,9