2022 will be the first Absa Cape Epic Angus and Sean ride together.
They have achieved the following results together:
2022

Team OTT (Men), Riding
Angus Taylor
South Africa
Epics Completed:
4
I entered the Absa Cape Epic...

I was provoked by Jules and got to love it and am now somewhat addicted to it.
Best Results:

The female's breasts that I stared at right before I crashed and broke my hand.
Absa Cape Epic History:
2015 - Finisher (Men)
Cat Pos: 195. GC Pos: 375. Time: 53:00.25,12014 - Finisher (Masters)
Cat Pos: 88. GC Pos: 306. Time: 48:33.17,12013 - Did not finish (Masters) 2011 - Finisher (Masters)
Cat Pos: 154. GC Pos: 492. Time: 58:23.58,02008 - Finisher (Men)
Cat Pos: 213. GC Pos: 330. Time: 64:31.09,82006

- Did not finish (Men)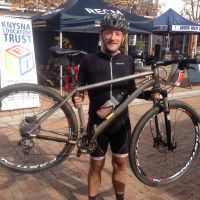 Sean O'Toole
South Africa
Epics Completed:
none
Absa Cape Epic History: