2022 Overall Results - Masters
114-1

Sander Van Den Born
Out of race
114-2

Sebastian Rookhuijzen
Individual Finisher
53:49.53,7 (12.65km/h)
2022 Stage Results - Masters
Prologue

103. Cat, 326. GC
01:33.12,4

+27.32,5
Sander and Sebastian have not completed the Absa Cape Epic together. Sander and Sebastian have completed none of the one Absa Cape Epics they entered together.
They have achieved the following results together:
2022

Team Flying Dutchmen (Masters), Did not finish race
114-1

Sander Van Den Born
Netherlands
Epics Completed:
7
I entered the Absa Cape Epic...

Exploring boundaries Lifetime experience The CE is the event if you are into stage race mountain biking
Best Results:
My first ride on a moutain bike when I was 12 years old!
Finishing my first Absa Cape Epic in 2011 other Epic and the NZ Cape Pioneer in 2018!
Absa Cape Epic History:
2022 - Did not finish (Masters) 2019 - Finisher (Masters)
Cat Pos: 95. GC Pos: 305. Time: 42:11.45,02017 - Finisher (Masters)
Cat Pos: 89. GC Pos: 282. Time: 41:59.59,92016 - Finisher (Masters)
Cat Pos: 100. GC Pos: 291. Time: 45:47.43,12014 - Finisher (Men)
Cat Pos: 143. GC Pos: 246. Time: 46:00.33,22013 - Finisher (Men)
Cat Pos: 154. GC Pos: 273. Time: 47:42.13,92012 - Finisher (Men)
Cat Pos: 147. GC Pos: 242. Time: 51:20.05,52011 - Finisher (Men)
Cat Pos: 189. GC Pos: 323. Time: 48:38.02,3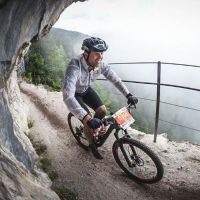 114-2

Sebastian Rookhuijzen
Netherlands
Epics Completed:
1
Absa Cape Epic History:
2022

- Individual Finisher (Masters) Time: