2022 will be the first Absa Cape Epic Sander and Sebastian ride together.
They have achieved the following results together:
2022

Team GoodLife - Google (Masters), Riding
Sander Van Den Born
Netherlands
Epics Completed:
7
I entered the Absa Cape Epic...

Exploring boundaries Lifetime experience The CE is the event if you are into stage race mountain biking
Best Results:
My first ride on a moutain bike when I was 12 years old!
Finishing my first Absa Cape Epic in 2011 other Epic and the NZ Cape Pioneer in 2018!
Absa Cape Epic History:
2019 - Finisher (Masters)
Cat Pos: 95. GC Pos: 305. Time: 42:11.45,02017 - Finisher (Masters)
Cat Pos: 89. GC Pos: 282. Time: 41:59.59,92016 - Finisher (Masters)
Cat Pos: 100. GC Pos: 291. Time: 45:47.43,12014 - Finisher (Men)
Cat Pos: 143. GC Pos: 246. Time: 46:00.33,22013 - Finisher (Men)
Cat Pos: 154. GC Pos: 273. Time: 47:42.13,92012 - Finisher (Men)
Cat Pos: 147. GC Pos: 242. Time: 51:20.05,52011 - Finisher (Men)
Cat Pos: 189. GC Pos: 323. Time: 48:38.02,3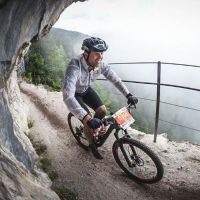 Sebastian Rookhuijzen
Netherlands
Epics Completed:
none
Absa Cape Epic History: