2022 will be the first Absa Cape Epic Hardus and Christo ride together.
They have achieved the following results together:
2022

Team SILCOM KAKIEBOS (Grand Masters), Riding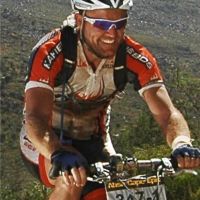 Hardus Blignaut
South Africa
Epics Completed:
2
I entered the Absa Cape Epic...

To show my boy I am not an old toppie YET!
Best Results:

Finishing the 2010 EPIC!
Absa Cape Epic History:
2011 - Finisher (Men)
Cat Pos: 146. GC Pos: 234. Time: 45:08.14,52010 - Finisher (Men)
Cat Pos: 238. GC Pos: 352. Time: 53:45.59,1
Christo Barkhuizen
South Africa
Epics Completed:
2
Best Results:
Transbaviaaans 7
Sabie experience 5
Sani 2C 6
2 epics
Absa Cape Epic History:
2017 - Individual Finisher (Masters) Time: 2014 - Finisher (Masters)
Cat Pos: 94. GC Pos: 314. Time: 48:59.02,3